Polystar is consistently pursuing high quality, whose commitment in manufacturing and service makes itself one of leaders in engineering plastics market and a preferred supplier by most clients. In actual operations, we incorporate QM-system into daily works. From R&D to new product assurance, from feedstock selecting to product finishing, a special personnel strictly monitors each phase and each procedure merits an inspection report, which indeed stabilizes our product quality and at the same time makes 100% customer satisfaction possible.
Our product quality has been further improved by the introduction of SGS certification and ISO9001:2008 QM system, which clearly indicates our manufacturing technology parallel to international standards.
The QM-System is certified according to ISO 9001: 2008.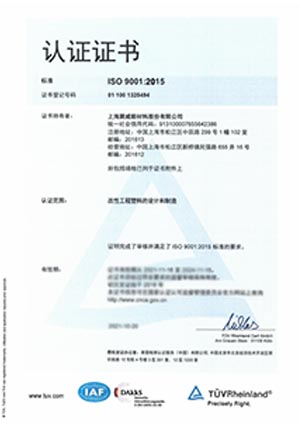 UL Approval
Polystar-66G(xx)F1, PA66, V-0, 1.5mm
Polystar-66G(xx)H, PA66, HB, 1.5mm
Polystar-66F2, PA66, V-0, 0.40-0.44mm
Polystar-60G(xx), PA6, HB, 1.5mm
Polystar-85G(xx)F1, PBT, V-0, 1.5mm
Polystar-70G(yy)F1, PC, V-0, 1.5mm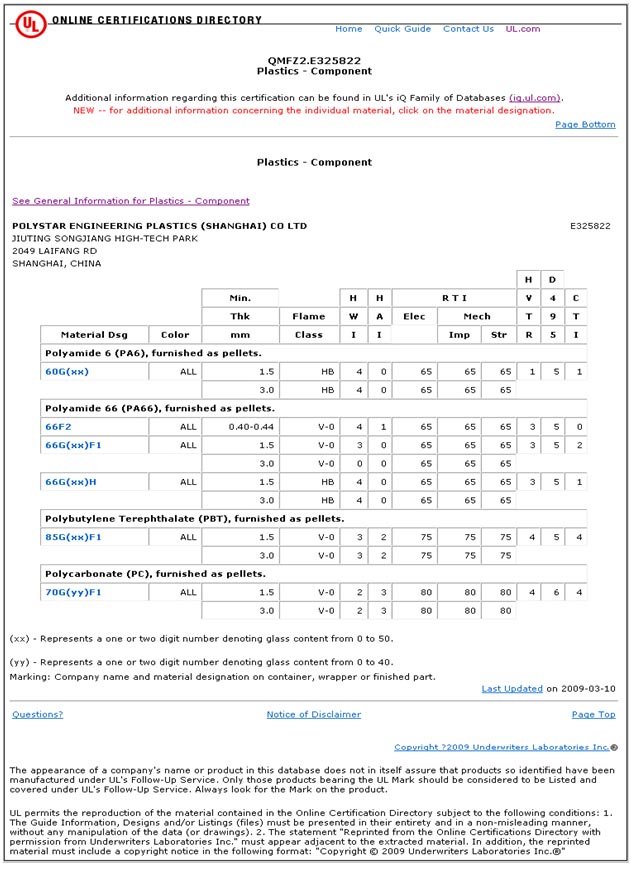 We, at Polystar, will continue our efforts to bring the best products as well as service in engineering plastics sector, striving to become a trustable partner for all the other great names in the industry.